Last week, joining many businesses around the world, Harmonic Design shifted to a distributed work model.* We continue to research, design, and facilitate workshops with clients from our homes from coast to coast. But, our physical studio will be closed through April 30. Maybe longer.
Welcome to Harmonic From Home.
It has been a busy couple of weeks shifting our portfolio and culture to this model. We revamped project plans. We transformed workshops from physical to distributed. We put in place new communication rhythms with clients to ensure empathy and alignment as the nature of life and work changes dramatically every day.
Meanwhile, our team has taken care of one another emotionally. We check in with one another as people, not co-workers. We took our rituals—morning coffee, afternoon tea, Friday Salon, and team lunches—and made them virtual. We entertained one another with a Harmonic From Home photo series, funny videos, and music playlists.
Covid-19 has disrupted how we work and live. But, we know we're fortunate. Our team and families are healthy. Our clients—including our newest one that we kicked off with last Monday—have been amazing. We already have a liberal "work where you need to" policy; we're fluent in technologies like Slack, Miro, and Hangouts; and we have a strong, empathetic culture built on a foundation of trust, empowerment, and creativity.
And, most critically, we can shift our work to a distributed model with no travel to our clients, their customers, and their employees. Yes, it's a big change not to be with our clients. We practice participatory design, so not interacting in person with customers, employees, and other service ecosystem actors isn't ideal. It's strange to be away from the physical studio that we worked so hard to design and open last year.

Back in 2007, I led a large human-centered design group at an agency. When the recession hit, I gathered my team in a large conference room and presented the challenge ahead of us. Budgets would be smaller. Strategic design may be de-prioritized. But, we had to have a growth mindset. We had the opportunity to invent new, leaner methods. We would sharpen and improve the value proposition of our services. We would do great work.
This is a similar time. I'm proud of the Harmonic team's grit and resilience already. We've transitioned with a little extra hard work and not skipped a beat. We're doing great work, starting new projects, and discussing new partnerships. What we and our clients will invent over the next few months will be a marvel to see.
But, again we're fortunate. So many small businesses cannot simply send their folks home with their expensive laptops, mobile phones, and connection speeds. They can't as easily continue business in the new usual.
Restaurants. Hair salons. Dog walkers. Lyft drivers. Libraries. Museums. Bowling alleys. Movie theaters. Record shops.** On and on.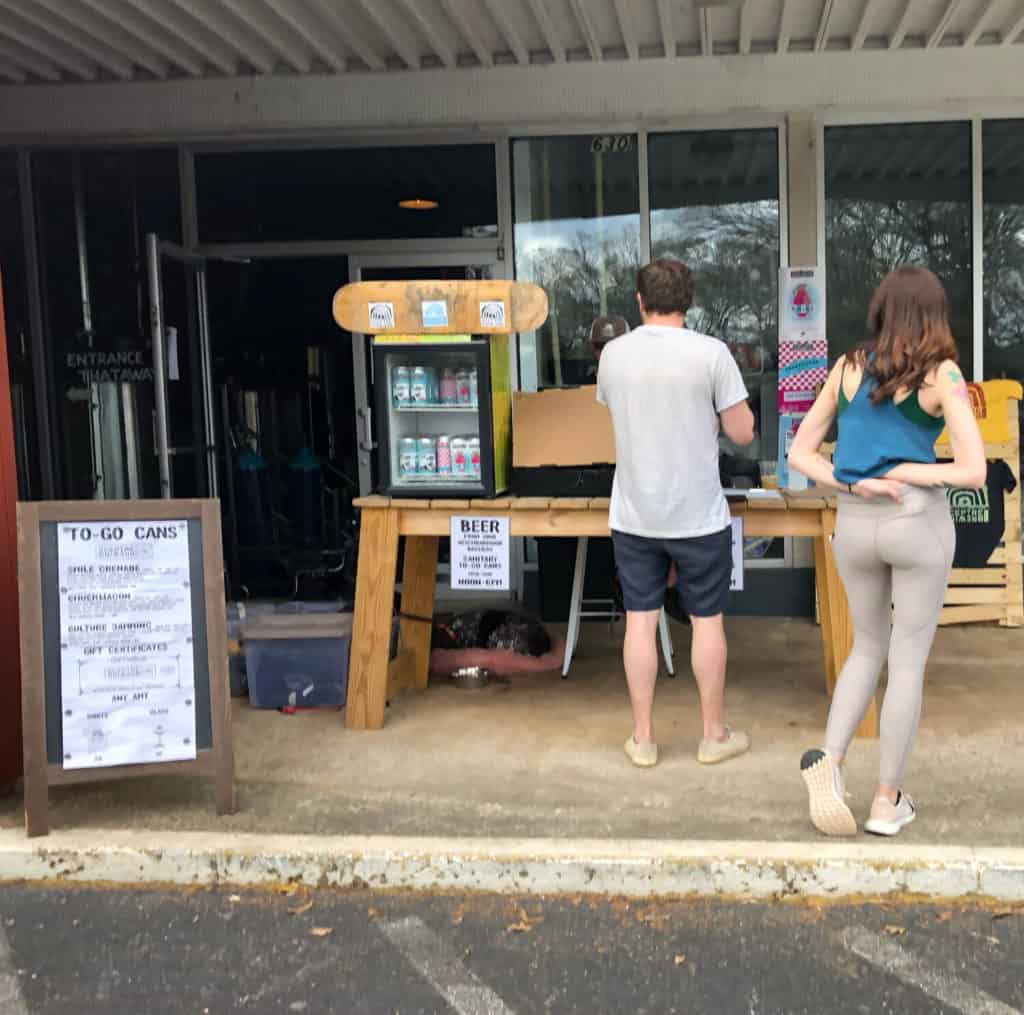 In service design, there is the concept of service evidence. To make the invisible, visible. Covid-19 has shone a light on the all-too-often Great Invisible of the service economy—its people. The value, utility, and joy small service companies and their staff bring to our lives have become more tangible in their absence.
My heart goes out to these small service providers. But—especially as a service designer—I know empathy and good thoughts will not be enough. I'm challenging myself and my team to use our skills to take action. To help small service businesses in the short term. To be part of the long-term solution to put better guardrails and practices in place to help small service businesses thrive in good times and bad. We don't know the answers yet, but we're determined and know we have the great collaborators in the service design community and beyond.
If you want to collaborate or just talk, drop us a line.
Be strong everyone. We'll get through this, together.
—
* We prefer the term "distributed" rather than "remote." Everyone is a hub. Everyone is a spoke.
** This is a personal list for me. I could have kept listing them. Small businesses and cultural institutions are the lifeblood of my community and my family's life here in Atlanta.