At Harmonic, we created a saying: "Leah Approved" or "Not Leah Approved." And yes, I have ACTUAL stamps with these phrases. These stamps are used for all things requiring an opinion—food and restaurants, various services, even the weather. I've been given this power, and I wield it with glee. It was no different when I went to the grocery store recently to pick up my groceries. You see, I have a unique vantage point being that I worked in retail, both corporate and store level, have been a consultant, and now practice as a service designer. The following is the story of my experiences viewed through these unique designer lenses.

Let the storytelling begin...
It's a few minutes after 9 a.m. on a Saturday. My fiancé and I drive to the pickup area at what we'll call grocery store X—something unfortunately not so new to us anymore. We're several months into the pandemic and have avoided stepping foot in a grocery store since. What is new? Every time we go, we choose a different day and time for pickup (based on their availability and ours), so each experience is always slightly different. This time, we are welcomed by a line of cars. We've seen a line like this before. We know that we're in for a long wait. As we sit in my car, I begin to dissect and reflect on my previous and current experiences with this new normal from ordering groceries online, to the pickup extravaganza.
Enter the Leah Approved/Not Leah Approved critique
I've always been an instant gratification type of person and like the control over choosing my own groceries—what size and softness for avocados, what kind of rice to get if they're out of my usual, etc. The idea of putting these decisions into someone else's hands doesn't exactly sit well with me.
At first, I was using grocery store X's website to place my order but found the app to run much smoother. While I won't get into the details of how the application works, I will say that adding items is easy enough, but selecting replacements is a whole other story. There is simply an option to toggle "allow substitutions" on or off, but that's as far as it goes.
Every time I complete a pickup order from grocery store X, I learn something new. I am constantly adapting to the service, rather than the service adapting to me. If I can't select an alternate item, I simply don't allow substitutions. If I don't want a soggy salad that's about to hit its sell-by-date, I add a comment in the notes section: "please choose the latest sell-by-date." And when I want to ensure I get slightly green bananas, I add that comment too—always with a "please." Having worked on both sides of the service model in retail, I recognize and appreciate the human behind every service,and make it a point to acknowledge them.
How to achieve Leah Approved status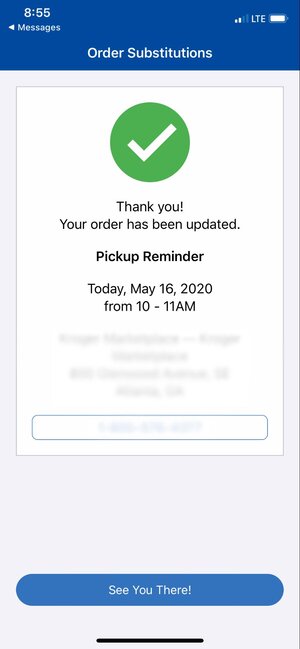 Be like what we'll call, grocery store Y. They use a grocery-picking service offered free of charge (although they increase the price of the groceries themselves to compensate) to their customers. Aside from the fact that you can select your substitutions and your substitutions' substitutions, the service offers real-time communication between you and the grocery shopper. They ask if a certain substitution is ok, and if not, you can change the item or even reject it. Despite the fact that this third party service is offered within grocery store Y, to me, it appears as one seamless experience, rather than two. Bravo to you, grocery store Y!
*Note: Since I first began writing this article, there have been a few updates to the substitutions service at grocery store X. To my surprise, they now send a text message stating "Your pickup order has items that are unavailable. We have item substitutions for you to review here: grocerystorex.com." This is a step in the right direction, but, once I click on the link, I can either accept or deny the substitution, but that's the extent. Slowly moving in the right direction grocery store X, but certainly not Leah Approved just yet.
As I continue to trail off with my thoughts, the line of cars in front of us continues to be at a standstill. Cars are parked in the four designated pickup spots (note: this is twice as many spots as grocery store Y), which means the rest of us are sitting patiently, or not so patiently in our cars, snaking the entire pickup area. Minutes go by and we have yet to spot a single store associate approach any car in the pickup spots. This makes us think about the inefficiencies of the pickup service:
What are the store associates doing in there?
If the groceries have already been picked and staged, why does it take so long for an associate to come out? Don't they have dedicated grocery pickup associates?
How do they know how many associates to staff at the pickup area during specific designated times?
Should I call and give them a heads up I'm here so they can get my order ready?
These are all great questions (and I have plenty more). The questions also undoubtedly going through the minds of all the cars in front, and behind me.

It's now 9:25 a.m. and we're still in the same position in line. My pickup time was scheduled between 9-10 a.m. Normally I would probably be irritated, but it's an early Saturday morning during a pandemic, where else do I have to be? That said, this service experience is continuing to raise a multitude of questions:
What kind of expectations has the grocery store set for me?
What could they do to better prepare me for the wait?
How do I know if my groceries will be ready, and better yet, will they have what I ordered?
It's 9:27 a.m. and we just pulled into lucky pickup spot number 4. Let's see what time we actually receive our groceries…
As the pandemic has skyrocketed, it's interesting to see how grocery stores have adapted their pickup service routines and experiences, OR NOT. At grocery store X, they walk right up to your car, closing in on the suggested 6-foot distancing and hand you a stapled letter-sized packet with pink and yellow highlights all over. Not only am I not comfortable with them encroaching my space, but the paper size is also quite an antiquated and cumbersome format for a receipt. Now, I have to touch said paper, and who knows what germs are living on there and how many people have touched it?!
I now know to expect these behaviors (based on my own observations and learnings, not because of expectations set by the store) and come prepared with the necessary protection—face mask, gloves, and hand sanitizer.
"That's Berg—B—E—R—G"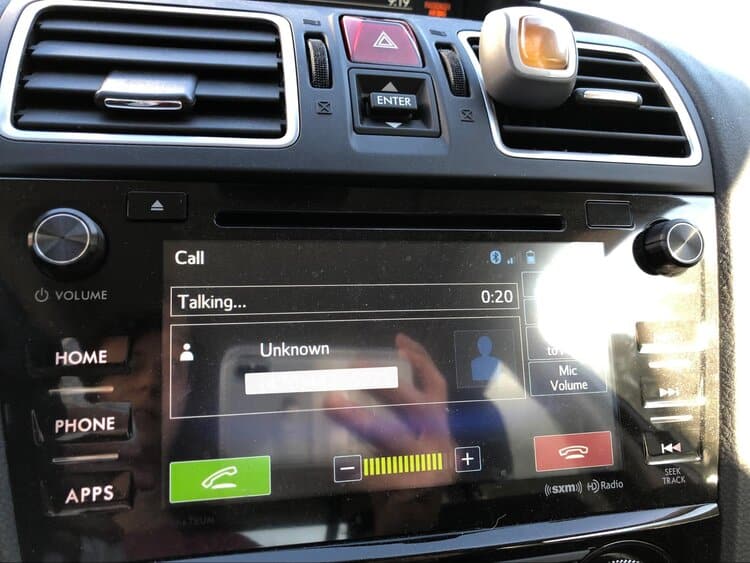 I call the pickup number: First and last name and parking spot, the associate says in a short tone. I respond with the necessary information, spelling my name out about three times before they locate my order. Instead of hearing the words "we'll be right out," the associate gives me a non-committal "we'll be out there as soon as we possibly can," accidentally setting the right expectation, and earning the very first Leah Approved stamp of this experience.
Unsure how long "as soon as possible" means, we open the trunk of my car hoping to signify to the sales associate to go directly to the trunk.
The message isn't clear… Several months into this pandemic and they're still coming up the car to hand me that damn piece of highlighted paper—yellow meaning they didn't have an item, and pink meaning the item was substituted. They've clearly not considered any of my needs in this situation, including feeling safe. I don't need an explanation of the highlighted paper, but, if you feel the need to tell me, please do so from the back of the car while loading the groceries, keeping a safe distance between us.
How to get Leah Approved status: Observe my social interaction and visual cues. If my window is barely open, this means I don't feel comfortable with you being close to my face. This also means, please don't try to hand me anything through the sliver of an opening, including my bag of items (this happened at a different retail store, with my trunk open, that the associate passed by before approaching my window).
Be more like grocery store Y: they send me a digital receipt, once my order has been picked and completed. Not to mention, once I arrive at grocery store Y in the designated spot, there is no need to call the store, but rather use the app to notify them of my arrival and the type of car I'm in. The app has a tracker (yes, that notorious pizza tracker) which actually keeps me updated on when an associate is on the way out, signifying when to open the trunk of my car. The associate comes out in a timely manner, says hello from the trunk of my car, and loads the groceries. Away I go!
Farewell "Trusty" #4!
It's 9:44 a.m. and our groceries are finally here, loaded, and ready to head home. Grocery store X does get an A+ for asking me (almost every time) if I would like my trunk closed. I appreciate the small, but crucial touchpoint.
Normally, we would be on our merry way, but this time, my car battery decided to die and we found ourselves stuck in pickup spot number four. I could feel the dozens of eyes on me from the long line of cars that snaked around the pickup area -- This made me think, how am I now affecting the service model?
Please remember, a Leah Approved service with a smile includes being aware of social cues, common sense, communication, and expectation setting.
Until next time pickup spot #4!
*All photographs were taken by yours truly